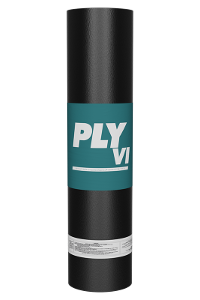 Applicable Standards




Application Methods

Hot Mop

Mechanically Attached
Polyglass Ply VI is manufactured with a heavyweight fiberglass mat containing heat-cured resinous binders. The high strength glass mat is saturated with asphalt, giving Polyglass Ply VI excellent strength and weathering characteristics, as well as a uniform porosity for ease in application.
Polyglass Ply VI is a ply sheet used in hot mopped roofing applications and may be the basic ply sheet used in all smooth and gravel surfaced roofing systems requiring the ASTM D2178 Type VI felt.
Meets or exceeds ASTM D2178.