Based in Fort Myers, Florida, CFS Roofing is one of the pre-eminent roofing companies for both residential and commercial roofs in the Florida area, having a proven reputation spanning more than 40 years. When CFS was contracted by the Cypress Cove residential community in Fort Myers to install new metal roofing throughout the 43-acre campus, Polyglass was their brand of choice for the roofing project's underlayment.
Project Background
The Cypress Cove project involved installing an Englert S2000 snap lock metal roofing system across a series of complex roofing structures – more than 500,000 square feet of surface in total. The team used Polyglass' Polystick® MTS Plus as a steep-slope roof underlayment before installing the snap-lock roofing system. They then applied Tite Bond metal roofing sealant for final weatherproofing. Not only was the project a massive undertaking in itself, but the CFS team also had to fight through the COVID pandemic and supply chain issues to get the job done.
Although Englert typically requires contractors to use their own underlayment for such projects for warranty purposes, due to the sheer scope of the project, the company made an exception for CFS at their request and allowed them to install MTS Plus instead.
"The exposure rate [for MTS Plus] is much longer than the required Englert HT, which is mandatory to use for their weathertight warranty," explained Aaron Manual, Roofing Metal Manager for CFS.
Polystick MTS Plus is rated for exposure for up to 180 days.
"Englert accepted the use of MTS due to the large-scale project and knowing that the underlayment would be exposed for a longer than normal period of time."
Exposure time was not the only reason CFS chose Polyglass. Said Manual, "The MTS Plus has a cover sheet that is more slip-resistant than the competitors. All in all, I think it is one of the best underlayments on the market for metal roofing."
This project was selected as the 2023 Shining Star Award.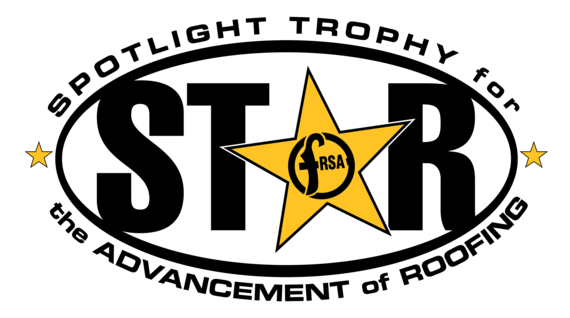 Polyglass Product Spotlight
Polystick® MTS Plus is a self-adhered waterproofing underlayment formulated for metal roofs and other high-temperature applications with a temperature resistance of up to 265 degrees Fahrenheit.
Equipped with revolutionary ADESO® self-adhered technology, MTS Plus gives contractors the benefit of the most advanced and time-tested technology on today's market, saving money by cutting down installation times. This underlayment also features an effective anti-skid top surface.
At the cutting edge of technology and innovation, Polyglass is an industry leader in providing professional commercial roofers and specifiers with reliable, time-tested products for every application.
For more information about our range of Polystick roof underlayments for steep-sloped roofs, click here. Alternatively, contact us to learn more about how our products can benefit your next residential or commercial roofing project.